Matt and Shane Corish, makers of the V12 LS engine, have built the ultimate sleeper with this V12 powered Kia van!
Matt and Shane Corish are strangers to convention. Normal is boring to these brothers, and they've made a business out of the seemingly impossible– adding 4 cylinders to the legendary LS V8 engine. A few years ago they succeeded and their 12-cylinder'd brain child is now in full production. While the 540+ cubic inch engines are certainly befitting of top-shelf builds, the Corish's had a Road-kill-esque hair and decided to embed one of these beauties inside a Kia van. The super sleeper, in its earliest stages of operation, is already proving to be an absolute screamer on the road, albeit with a host of kinks still needing to be worked through.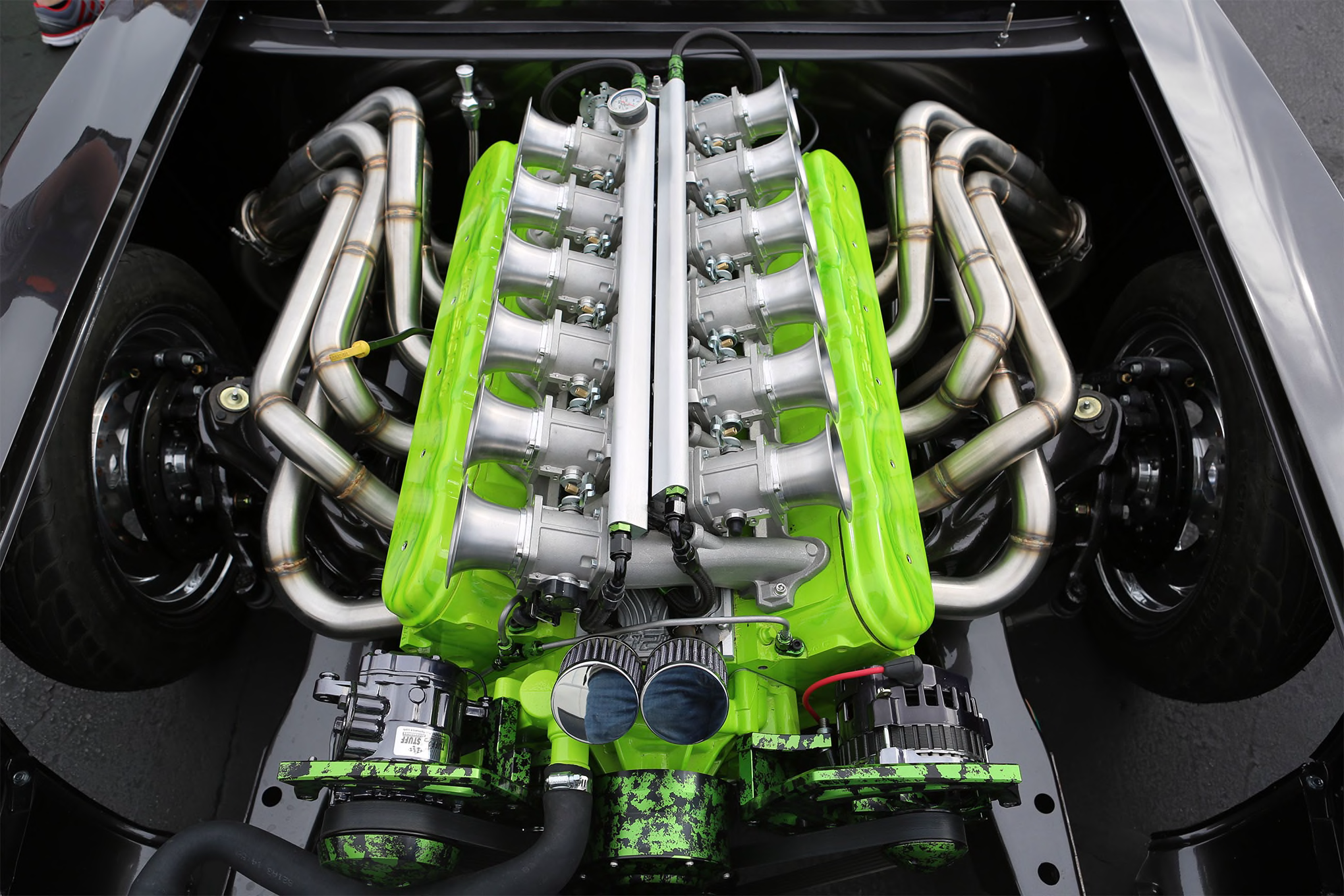 THE LS MILL
Early iterations of the V12 LS were based on two factory aluminum blocks welded together but new, production versions are one-piece, cast blocks available in aluminum or iron iterations. Heads, blocks, cranks and camshafts are all proprietary parts, but pistons, connecting rods and valvetrain components for the engine are factory-style LS parts.
To read more about the V12 LS, check out our SEMA blog post on the Cornish boys, and the '67 Camaro built by Quality Custom Rides they brought to the 2017 SEMA show HERE.