JE Pistons can make a custom set of pistons faster than anyone in the industry. Need a set? Give us a call!
JE Pistons has the fastest lead time on custom pistons in the industry. What does that mean for you? Well, if the exact piston you need isn't a shelf-stocking part, it can be engineered, machined, and in the mail headed to your doorstep in 2.5 weeks (Call

714-898-9763 or email

Info@jepistons.com for details).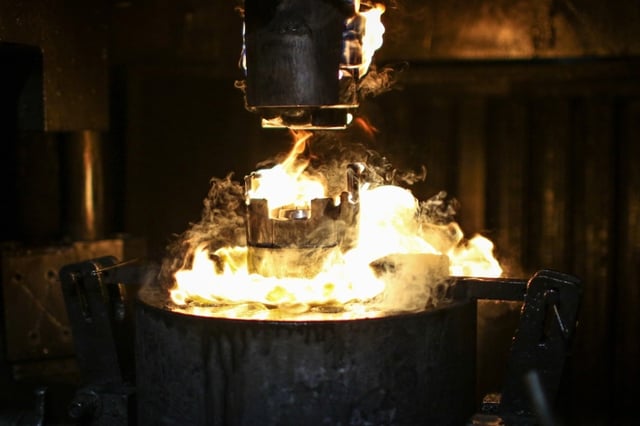 JE has tons of custom Piston Options. See them all HERE
While that may sound insurmountable, JE is able to accomplish such quick turnarounds due to a breadth of in-house capabilities. Beginning with forging, JE stamps aluminum slugs on three forging machines around the clock, ensuring a full inventory of FEA-verified forging blanks for every supported bore size.
Need Advice Ordering Custom Pistons? Check Out These 10 Tips
From there, JE's talented team of engineers stands at the ready to take your custom order form information and punch it into solid-modeling programs where the custom part comes to virtual life.
If your cylinder head is proprietary, fresh off the OEM assembly line, or antique, JE has full 3D scanning capabilities and can build a digital model to allow for complex 3D piston dome designs. If required, JE even has a 3D printer that can rapid prototype parts within .001 of an inch for initial validation and development.
If you need custom pistons, as fast a humanly possible, JE Pistons is here to help. For all piston inquiries, please call 714-898-9763 or email Info@jepistons.com.