SEMA is one short week away and we want all of the best builders attending the show to enter their engines for judging during the event. Read on for more info about the 2018 Masters of Motors award presented by JE Pistons.
Time is running out to enter the 2018 Masters of Motors competition which will take place at the 2018 SEMA and PRI show. This is the first engine-only award to evaluate builders on craftsmanship, ingenuity, and the overall aesthetic of their motor build. Better yet there is up to $4,500 in product certificates up for grabs.
Sign up now to have your engine entered into the SEMA 2018 Masters of Motors competition! CLICK HERE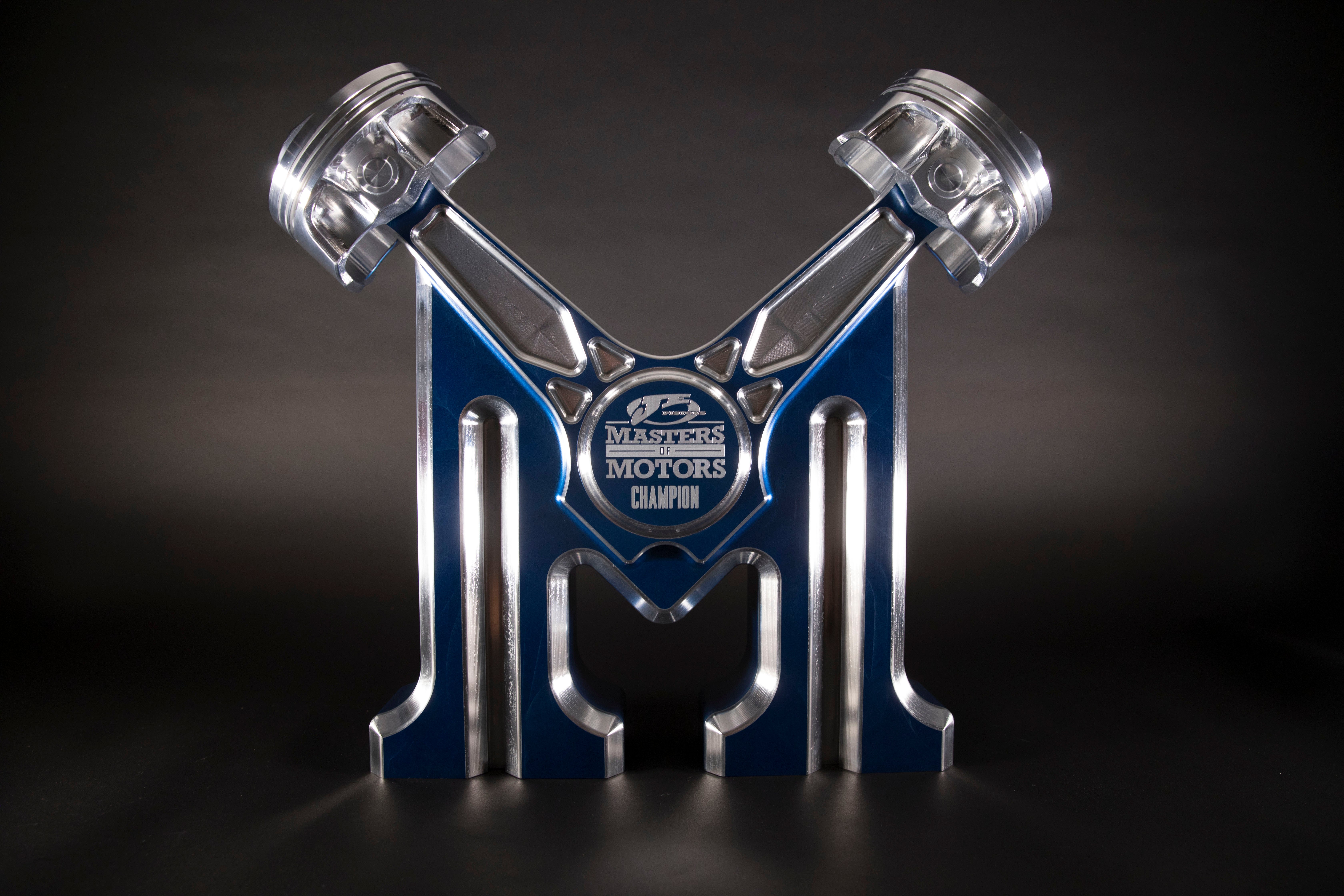 Masters of Motors will be judged by three of the biggest names in horsepower, drag racing, and engine tech: Steve Brulé of Westech Performance, Brian Lohnes the Editor-in-Chief of BangShift.com, MotoIQ Editor-in Chief, Mike Kojima, and the one-and-only David Freiburger of HOT ROD Magazine, Roadkill, and Engine Masters fame. These heroes of horsepower will combine forces, scouring both the SEMA and PRI shows to find the best motors of the year. One deserving, overall winner (at each show) will receive the coveted Masters of Motors "Engine-uity Trophy," an 80-pound, billet-work of art awarded to the best overall engine of SEMA 2018 and PRI 2018. In addition to the overall trophy, winners will also be crowned in the following classes.
2018 Masters of Motors SEMA and PRI Classes
Sport Compact
European
Domestic
Race Engine
Nostalgia
Power Adder
Fan Favorite
All winners will receive a $1,000 JE Pistons product certificate to be used on any set of JE pistons, rings, or JE Pro Seal gaskets. In addition, the winner of the Engine-uity award will receive the following from supporting manufacturers, a $4,500 sum across all brands.
Dart Machinery- $2,500 toward a cylinder block.
K1 Technologies- $750 toward a crankshaft and connecting rods.
Trend Performance- $250 toward a set of custom pushrods.
Who Can Win?
In order to win the 2018 Masters of Motors competition, your engine must be present at the 2018 SEMA and/or PRI show for the judges to see. Of course, SEMA and PRI are very, very big landscapes. To make sure your engine gets noticed you can officially enter the competition HERE to let the judges know where to look!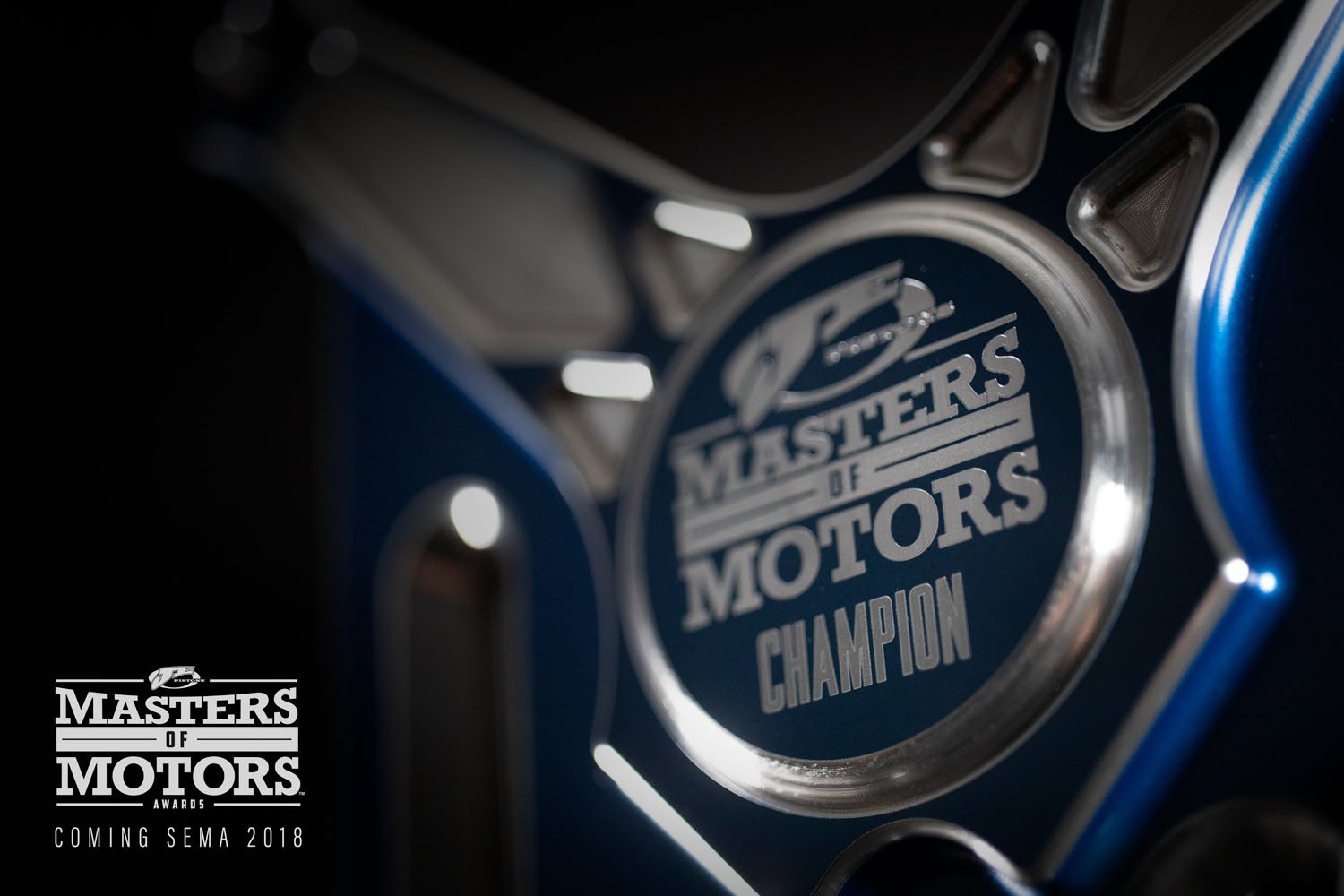 When Will the Master be Crowned?
The first, official Masters of Motors competition will take place at the 2018 SEMA show, and judging will begin at 9:00am on Tuesday October 30, 2018. If your engine is nominated, a JE Pistons Masters of Motors Ribbon will be left on your vehicle to request your attendance at the awards presentation on Wednesday October 31st at 11:00am (PST). All participants will need to be in attendance of the 2018 SEMA show to win.
The next Masters of Motors competition will be held at the 2018 PRI show at the Indianapolis Convention center in Indiana, December 6-8.
Think your engine has the stuff? Click HERE To Enter Masters of Motors!