For Top Alcohol Racer Jackie Fricke, drag racing runs family deep. Her nitro-powered, 2015, McKinney dragster runs deep into the 5s in the quarter mile, and in 2017 her team had their most succesful racingseason yet.
While most racers have support from their loved ones to pursue their competitive ambitions, for Jack Fricke, the connection runs a bit deeper. "Drag racing consumes my life," she explains. "I was born into a racing family and wanted to race ever since I can remember. My father Rich is still an active bracket racer at age 73, my husband Shawn competes in Super Comp & Super Street, and he is a multi-time Division Champion/national event winner. My nieces, nephews and all three of my brothers in law race as well."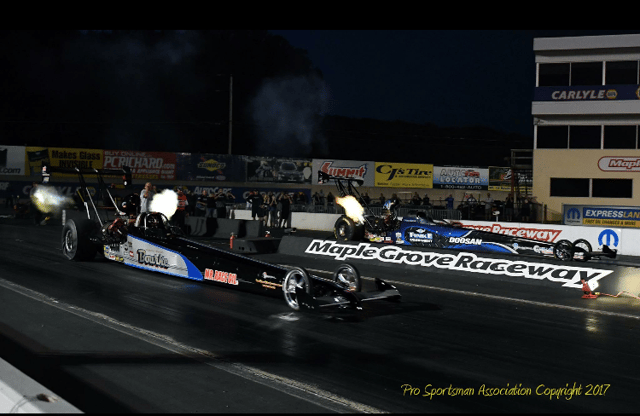 Though bracket racing was a specific focus for Jackie early on, these days she competes in the NHRA's Top Alcohol Dragster class in a 2015 McKinney dragster. "I was a bracket racer and came from a bracket racing family," she says. "For me there was always a desire to want to go faster, and Top Alcohol Dragster was where I always wanted to be. I began in a blower car and switched over to A/Fuel Dragster when I had the amazing opportunity to team up with John Finke in 2012. He is a multi-time national event winner and is my current team owner as well as crew chief."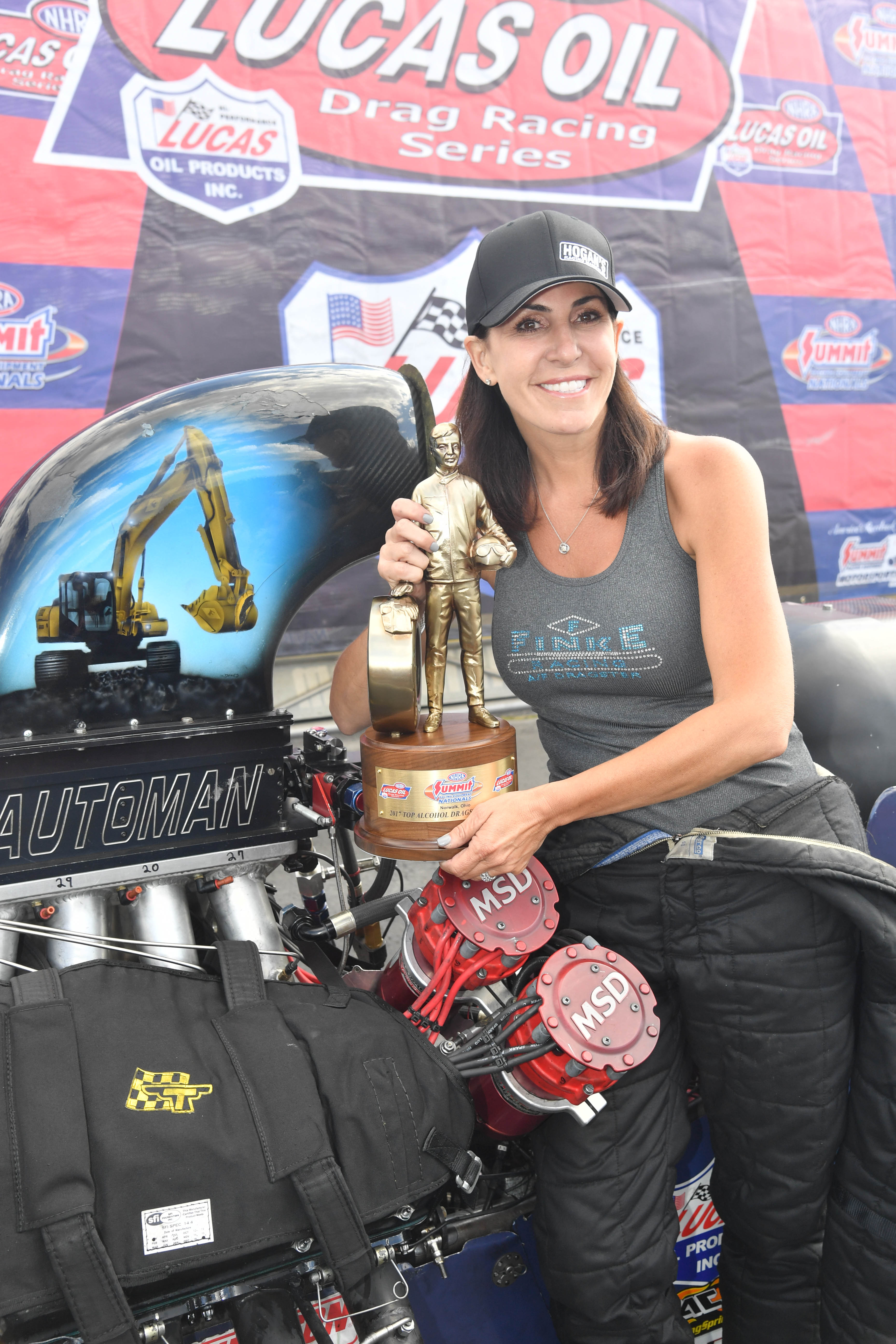 Powered by a 439 cubic-inch power plant that dishes out roughly 3,500 horsepower, the Top Alcohol class allows for the use of up to 95 percent nitromethane fuel and specifies a weight-to-cubic inch ratio regulation that puts the minimum weight of Fricke's car at 2,200 pounds. Jackie's personal best in the McKinney dragster is a blistering 5.20-second quarter mile at 281.66 mph. "The car utilizes a Strange rear end, NGK spark plugs, Lucas oil, and JE pistons, and all of those components keep the engine happy," she tells us.
"Those JE pistons are the absolute best. We have been using them on our team since the inception and we wouldn't run anything else. They hold up to the explosion of nitromethane, which is really saying something."
The 2017 race season proved to be Finke Racing's strongest showing to date. "We finished fifth in the National points," Fricke explains. "We were also fortunate enough to win the Norwalk National event as well as the Maple Grove regional event, and we were runner up at two additional events."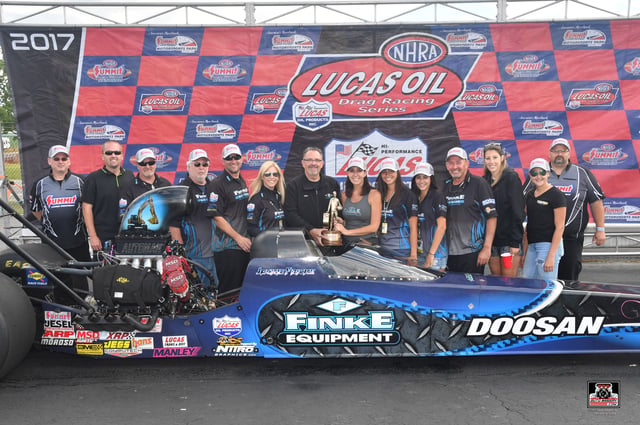 Fricke is quick to point out that while she's the one behind the wheel, the efforts and support of the Finke Racing team have played a crucial role in making her success possible.
"Not many people get to race with their best friends and teammates all in one," she says. "John Finke is the absolute best team owner I could have ever dreamed existed, and my team consisting of Al Blake, Rob Camp, and Amy Lacono are second to none. When we win, we do it as a team. And when we lose, they are the first ones to pick me up and move on to the next event."